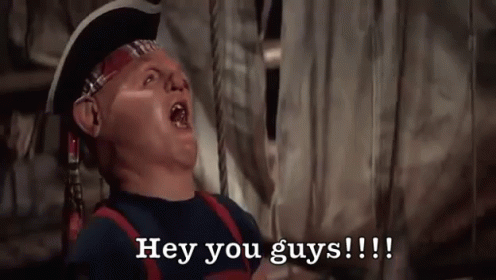 Whats up guys, im here and back at it again. Being that its the middle of December and Spring Training is on the distant horizon there isnt a whole lot of baseball news to talk about. There is only so much you can say about offseason trades and free agent signings, especially when they havent even hit the field yet. Because of this and because of the fact that I feel the need to get my opinion out, even if nobody is paying attention, I'm introducing a new segment called "The Incoherent Ramblings of an Angry Baseball Fan" (working title). Basically this is going to be a stream of consciousness of what is bothering me in baseball at that point in time.
The first thing I want to cover with this segment is the state of the popularity of baseball in America. Baseball has been "America's Pastime" for over 100 years. Im here to address the fact this is an antiquated notion. Im not saying that the NFL or the NBA have taken over the that role entirely, but they have taken away more than enough shine from the MLB. In the first couple installments of this segment I'm going to address certain problems with the game and the MLB as a whole that have led to this decline in popularity. In this segment I'm going to start by talking about the MLB's poor job of marketing their star players.
For starters, I just want to say that the MLB has done a good job of marketing Bryce Harper, possibly their biggest star right now (in terms of ability and personality). You can see him in Gatorade, T-Mobile, Under Armour and even Geico commercials.
Other than Harper though I found myself scratching my head trying to find another baseball player that you consistently see on TV. Baseball currently has an unusually high number of young up and coming superstars with more coming on the scene every year (2016: Trevor Story, Corey Seager, Trea Turner, Michael Fulmer and Gary Sanchez to name a few). This is an exciting time for baseball and baseball fans alike. The problem is that nobody else realizes this. Ask most casual sports fans that rarely watch baseball and they cant name anybody other than Harper and maybe Trout or Kershaw.
Because of this I decided to hold a survey, and by survey I mean that I asked my 19 year old brother who considers himself a pretty avid NFL and NBA fan if he knew the top 25 players in baseball now. You're probably like "Hey Tones, if you're doing a survey why would you ask only one person? And why you're brother?". Well my brother fits the profile of people that the MLB should be marketing too, young men who are big sports fans. And if I'm being honest he happened to be sitting next to me while I was writing this and I really didnt feel like finding anybody else. Now granted the 25 players I used for this aren't necessarily the absolute best 25 players, but any baseball fan would agree that they are names that should be known. For each player theres 3 possible answers "yes", "no" and "heard of them". For the answer to be a yes he had to be able to name what team the player was on. Also keep in mind he was playing Battlefield at the time this survey was taken.
As you can see he didn't know 14 of the players at all, and could only name what teams 6 of the players were on. Baseball has some catching up to do.
Take a look at the NFL for example, you cant watch TV for 15 minutes without seeing that fake Italian asshole Papa John Schnatter alongside the king of the try hards JJ Watt and Peyton "five head" Manning.
Yea I know, its tough to watch Peyton
And who can forget Aaron Rodgers and his annoying State Farm "Discount Double Check" Commercials.
Give to'em Raji
Or you can look at the NBA with the likes of Lebron and his preposterous endorsement of KIA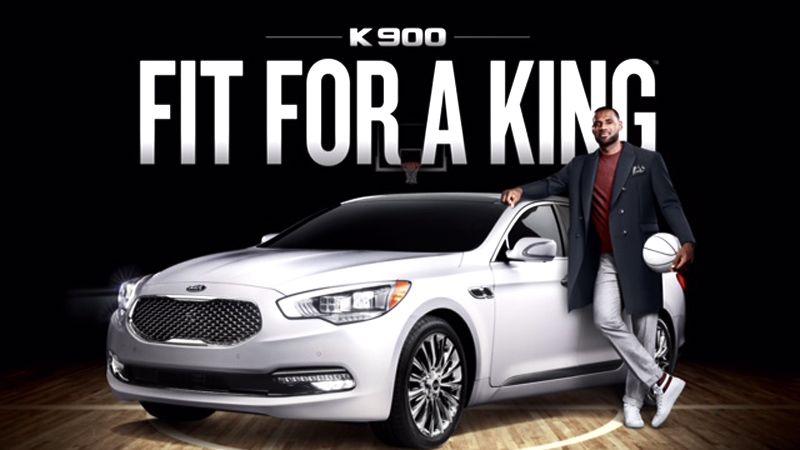 Or cornball ass samsung commercials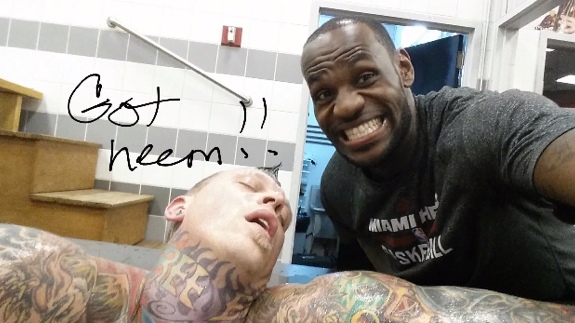 Or whatever the fuck this is from Russ Westbrook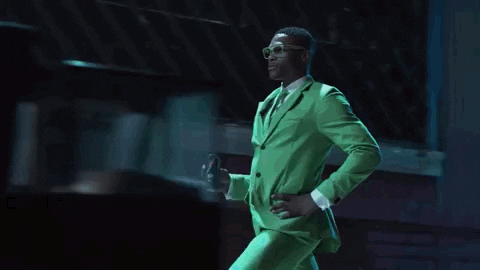 A little sidenote here but has there ever been a bigger try hard super star than Lebron? I've never seen anybody with so much God given ability who can easily just say fuck the haters but still wants to be loved by everybody. Newsflash bro, during MJ's heyday most people outside of Chicago hated him. Same could be said for Kobe in LA. Get off of twitter and stop subtweeting people and just play ball.
But I digress, the MLB has a plethora of young players in major markets that aren't being marketed properly in the mainstream media. Let me start with New York for example. The Yankees are in a rebuilding mode and hopefully will have more superstars in the coming years but for right now they have one bonafide stud in the making with Gary Sanchez. The Mets on the other hand have much more to offer with any of their starting pitchers, most notably Thor, and their superstar outfielder Yoenis Cespedes. You go to LA with the Angels and Mike Trout or the Dodgers who have Clayton Kershaw and unanimous rookie of the year winner in Corey Seager. Or take a trip up the Pacific Coast Highway to San Francisco where you have Buster Posey and Madison Bumgarner. Or head over to Boston where 3 of the 5 starters were all-stars last year and the other two were David Price and Cy Young winning Rick Porcello to go with the likes of Mookie Betts, Xander Bogaerts and Jackie Bradley Jr. Head over to Chicago and the Cubs have former Rookie of the year and current NL MVP in Kris Bryant, not to mention Anthony Rizzo, Addison Russell and pitchers Jake Arrieta and John Lester.
Now I know there's guy im leaving out but I can go all day naming players like this. And I get that not every single one of these guys has the charisma or even wants to try to be the face of baseball. All I'm saying is that out of all of these exceptional young players there has to be 3 or 4 of them willing and capable of filling this role for the MLB. If baseball wants to make a comeback and become America's Pastime again they would be wise to start marketing their young players to the young audience.
Thats it for this rant.
You guys stay classy now